WHAT IS ANAL FISSURE?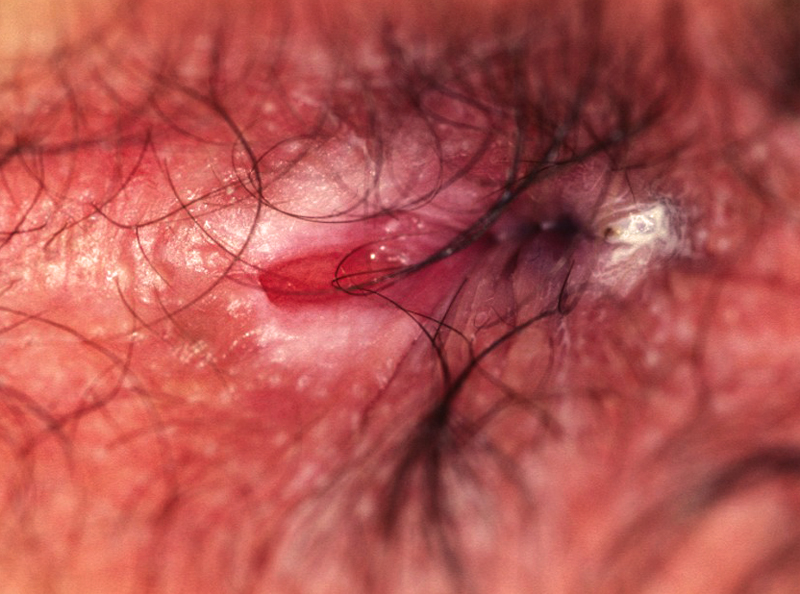 An anal fissure is a small tear in the thin, moist tissue (mucosa) that lines the anus. 90% of fissures are formed along the posterior midline of anal canal.

It may occur when you pass hard or large stools during a bowel movement.

Anal fissure may be noticed by bright red blood that appears on the surface of stool. In acute condition, they may cause severe pain after passing stools.

Click to read on Causes of Anal Fissure.
Anal fissures are very common in young infants but can affect people of any age.
Anal fissures are diagnosed and evaluated by visual inspection of the anus and anal canal.
WHAT HAPPENS IN ANAL FISSURE?
QUICK LOOK
Pain after passing stools which may become severe sometimes
Pain can last up to several hours after passing stools.
Bright red blood that appears on the surface of stool
Itching around the anus
Click to know more about Symptoms of Anal Fissure.
WHAT CAN ANAL FISSURE LEAD TO?
Untreated fissure can lead to:
Chronic and deep non healing fissure.
Recurrence of fissure.
Persistent discomfort and pain.
Skin tag around anus.
HOW WELL HOMEOPATHY WORKS IN TREATMENT FOR ANAL FISSURE
Homeopathy offers the most definitive treatment for this excruciatingly painful condition.
Homeopathic treatment for Anal Fissure eliminates the tendency of recurrence of the fissure.
It provides the most wholesome, complete relief from this obstinate condition.
FEW OF OUR AMAZING REMEDIES FOR ANAL FISSURE INCLUDE:
Calcarea phoshoricum for chronic non healing fissure.
Graphites for fissures occurred due to severe constipation with soreness of anus.
Ratanhia for fissures with severe burning pain in anus which is temporary relieved by cold water.
Silicea for fissure due to hard stool that has to be removed mechanically.