What is FEMALE INFERTILITY?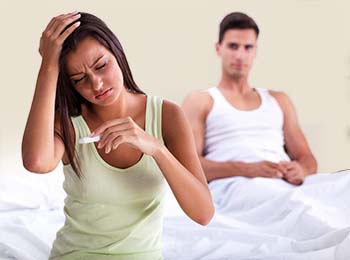 Female Infertility is inability to conceive due to female problems in spite of practicing regular unprotected intercourse for at least one year.. There could be many causes which may lead to female infertility.
Anovulation (absence of ovulation) along with endometriosis and Pelvic Inflammatory diseases are very common causes of Infertility in women. Other causes include tubal factors, cervical causes and vaginal factors. Sometimes, there could be no particular reasons behind inability to conceive.
Polycystic Ovarian Disease (PCOD) is excessive common cause of anovulation in women. Complete absence of or less frequent or erratic ovulation (release of egg) increases risk of Female Infertility. Homeopathy, today, has been proven absolutely efficacious for females who are trying to conceive and many gynecologists as well as infertility specialists refer patients to Homeopathy.
WHAT HAPPENS IN FEMALE INFERTILITY?
Inability to conceive in spite of regular intercourse, without using any form of contraception, for a period of one year (in women less than 35 years) while 6 months (in women more than 35 years of age).
WHAT CAN FEMALE INFERTILITY LEAD TO?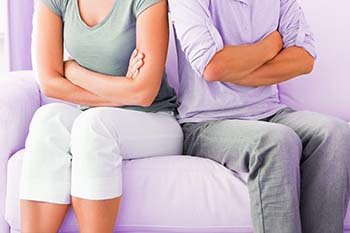 Female Infertility causes childlessness. It may further lead to-
Hopeless and depression
Family discord and disturbed relationships
Need for time and money for expensive and elaborate fertility treatment (including artificial insemination, IVF, and other procedures)
HOW WELL HOMEOPATHY WORKS IN FEMALE INFERTILITY
FEMALE INFERTILITY can prove to be a major roadblock in your journey to parenthood. It can be cause of immense psychological stress and emotional problems. Homeopathy can be your natural answer to the problem.
Homeopathy can provide resolution by-

Constitutional medicines to treat the underlying cause from within
Helping to achieve ovulation
Regulating menstrual cycle by improving hormonal imbalance
Treating many conditions like PID, endometriosis, PCOD and others with par excellence improving your chances of natural conception

Homeopathy is natural, safe and without any side-effects. Now increase your chances to get pregnant with Homeopathy to conceive naturally!!
Homeopathic treatment for FEMALE INFERTILITY has more than 200 natural, side-effect free remedies in its treasury for the treatment of this condition.
Few of our amazing remedies include:
SEPIA: One of the excellent remedies for repeated abortions in 5th to 7th month of pregnancy causing infertility. For violent vaginal itching which induce abortion along with weak, dragging and bearing down sensation; patient feels as if everything will come out of the vagina.
AURUM METALLICUM: A very effective remedy for female sterility which causes severe depression. Also treats women who have repeated abortion which results in hardening and ulceration of womb. Regulates menstruation which is late and scanty.
MAGNESIUM PHOSPHORICUM: Effective remedy for female infertility, where there is H/O of severe menstrual colic. Excessive pain before the flow starts. Great weakness, soreness, bruised feeling which gets increase by lying down. Better by heat and with flow of menstruation.