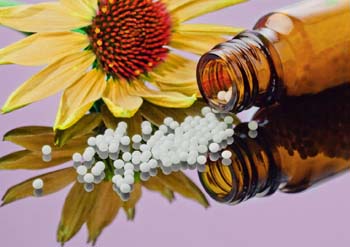 Homeopathy has proved excellent in the treatment and prevention of further complications of Dengue.
Homeopathic treatment for Dengue follows the dictum of holistic and individualistic health in which both, physical as well as mental symptoms of the case are considered while prescribing the remedy.
The remedy in homeopathic treatment for Dengue is carefully selected along with the potency depending upon the susceptibility and reactions of the patient.
The individually selected remedy not only tackles the present symptoms of the patient but also prevents the after-pains and long-standing weakness generally associated with Dengue.
Here is a glance at some of the remedies prescribed in homeopathic treatment for Dengue:
DENGUE FEVER: 3Acon 1Apis, 1Aran, 1Ars, 1Arum-t, 1Bapt, 1Bell, 3Bry, 1Canth, 1Chin, 1Coloc, 4EUP-PER, 1Ferr, 1Gels, 1Ham, 1Ip, 1Merc, 1Nux-v, 1Podo, 3Rhus-t, 1Rhus-v, 1Sanic, 1Sec, 1Sul-ac,
DENGUE FEVER: First stage: 1Acon, 1Ars, 1Bry, 1Ip, 1Rhus-t,
DENGUE FEVER: Hemorrhagic: 1Ars, 1Chin, 1Ferr, 1Ham, 1Sec, 1 Sul-ac,
BACK PAIN: Sore, bruised, spine, fever during: 3Chin, 3Cocc,
The remedy abbreviations with
4 marks- quite effective,
3 marks- quite effective,
2 marks- less effective,
1 mark- least effective