90 % causes of Back pain are due to Mechanical problems. They are problems associated with the spinal column or surrounding muscles that may make you more susceptible to back pain. These include conditions such as:
Strain is the most common factor in causes of backache that can occur due to:

Injury of ligaments or muscles attaching to the vertebrae.
a twisting motion
poor posture
carrying objects, throwing, bending or twisting improperly.
vigorous coughing or sneezing.

Structural problems
Ruptured or Bulging discs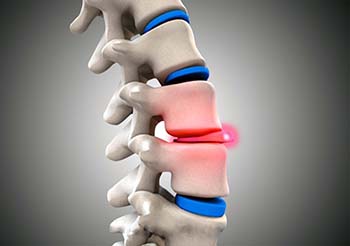 When the disc ruptures/tears or bulges/ gets herniated, it can put more pressure on the nerves producing backache.
Arthritis
Joints in the hips, lower back are affected.In some cases spinal stenosis can develop or the space around the spinal cord narrows.
Scoliosis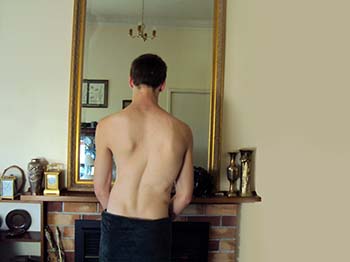 An abnormal curve in the spine that may develop during the adolescent growth period where there is usually an imbalance of the muscles of Upper back. This is one of the significant causes of backache.
Osteoporosis
The vertebrae of the spine become brittle and porous increasing risk of compression fracture.
Lordosis
Sway back: excessive inward curvature of the spine.
Kyphosis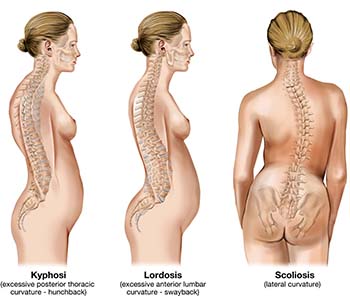 Hunchback: excessive outward curvature of the spine.
These are important causes of backache.
OTHER CAUSES OF BACK PAIN:
Bad mattress- a mattress that does not support the back properly and doesn't keep the spine straight can cause backache.
Pregnancy: Pregnant females suffer from low backache since the ligaments in the body naturally become softer and stretch to prepare for labour. This puts a strain on the joints of lower back and pelvis.

Sitting in a hunched position for long periods(e.g. when driving)
Long driving sessions without a break
Smokers have higher prevalence of low-backache compared with nonsmokers
Untreated depression and anxiety can make back pain feel much worse.
Lack of sleep
UNCOMMON CAUSES OF BACK PAIN:
Cauda equina syndrome
Cancer of spine
Infection of spine
Ankylosing Spondylitis
Spondylolisthesis
Rheumatoid arthritis
Reiter's syndrome
Paget's disease