Do you suffer from a scar that just keeps growing and growing?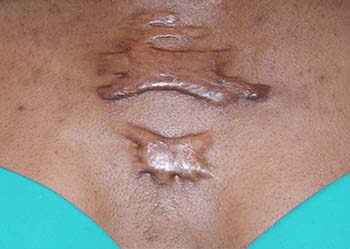 Does the memory of that last traumatic surgery you had or a burn episode that you experienced keeps refreshing after looking at that ugly scar?
Does this scar of yours keep burning and itching all the time?
Well, then this is not just an ordinary scar you thought it is. It is a Keloid.
And have you been considering about a surgery to remove it all this time? Well then think again as keloids tend to recur even after surgery.
But, you can relax, as we have just the perfect treatment you seek for your problem.
Homeopathy effectively deals with such stubborn keloids and helps to reduce or remove them in a painless way.